Allow me to pour my Daily S.I.P. Tips directly into your inbox or smartphone.
In less than three minutes a day, I will help you to
Shift your thinking, and
Inspire you into taking action,
so you can step into your Power and thrive.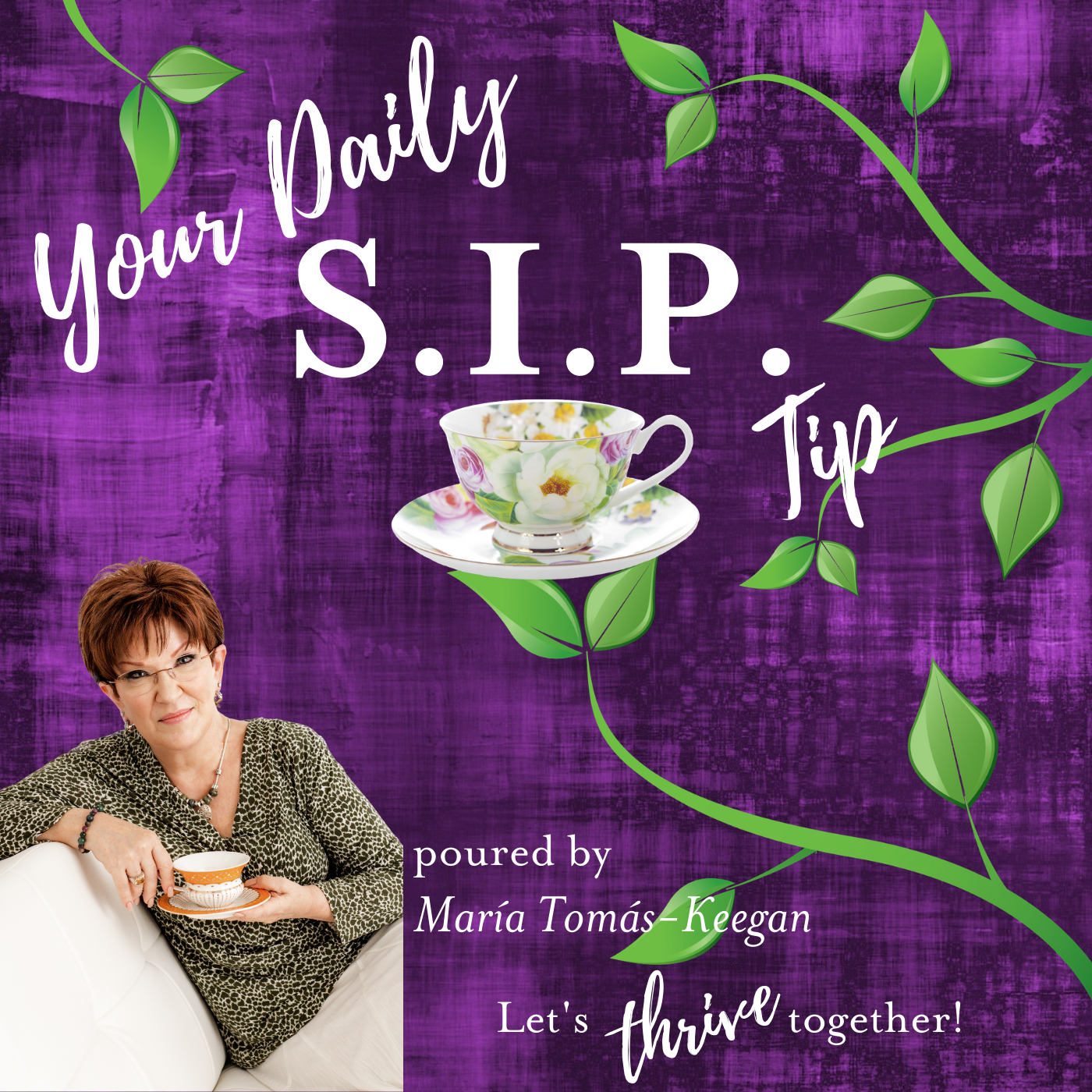 About Your Daily S.I.P. Tip
These daily messages are created with you in mind, to uplift and inspire you in just a few short minutes.
Once you enroll for this special subscription, you can expect a voice message delivered directly to your phone and inbox. All you'll need to do is click on the link that will take you directly to the message.
Want to give yourself an added treat? Listen to these messages when you have a few minutes to yourself with a warm cup of tea in hand.
Let's thrive together!
Here are the bonuses you'll have access to if you enroll:
Monthly Membership Bonus
($7/month)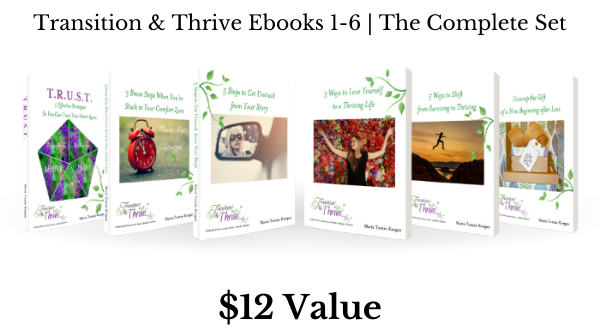 Enroll in the monthly membership for $7/month, and you'll have access to the complete set of six Transition & Thrive ebooks.
Transition & Thrive Books 1-6: The Complete Set
T.R.U.S.T.: Five Effective Strategies So You Can Trust Your Heart Again
Three Brave Steps When You're Stuck in Your Comfort Zone
Five Steps to Get Unstuck From Your Story
Three Ways to Love Yourself to a Thriving Life
Five Ways to Shift from Surviving to Thriving
Unwrap the Gift of a New Beginning after Loss
Value: $12
(that's nearly two months of Daily S.I.P. tips!)
Annual Membership Bonuses
($77/year)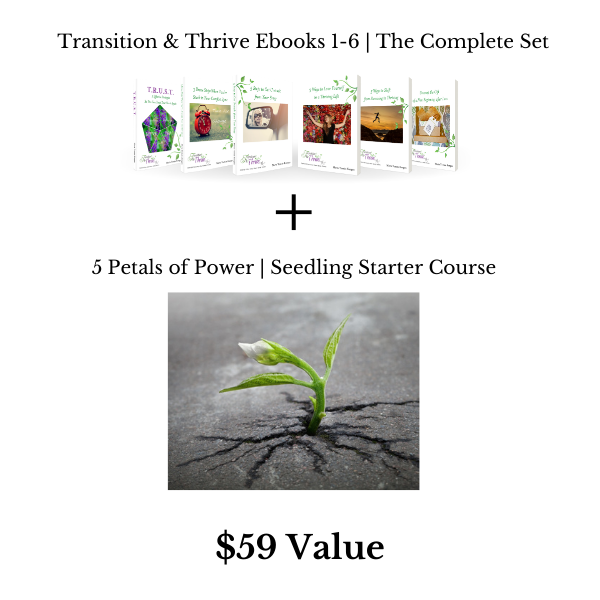 Enroll for an annual membership for $77/year ($6.42/month), you'll have access to:
Transition & Thrive Books 1-6: The Complete Set ($12 value):
+
5 Petals of Power | Seedling Starter Online Course ($47 value): 
An introductory online course that includes self-assessments and activities that will help you learn where you are now, and decide where you want to be in 3-6 months. 
Total Value: $59
Have we met? Hi, I'm María ...
I love to teach women how to move from panicked to powerful, and from rocky to resilient.
As a certified career & life coach, award-winning author & international podcast host, I help women, just like you, powerfully navigate life-altering changes in their lives by helping them discover (or re-discover) their core values and their self-worth.
Give yourself the gift of daily clarity and confidence so you can remove the mask you're hiding behind and create a vibrant life that supports you where you are today and where you want to go.